A book from BCG global strategy experts Martin Reeves, Knut Haanæs, and Janmejaya Sinha
For anyone leading a business or charged with developing a winning strategy, this book is for you. The world of strategy is thick with ideas and frameworks; Your Strategy Needs a Strategy will help you cut through the noise and find clarity regarding which approach, or combination of approaches, is your best bet.
EXPLORE APPROACHES TO STRATEGY
Share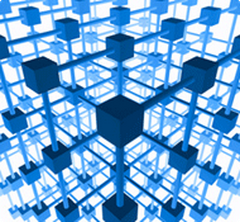 The Article That Started Everything
Companies operating in diverse environments should be developing their strategies in markedly different ways. But all too often, they are not. Research featured in Harvard Business Review shows how companies can gain an edge by matching their approach to strategy to the conditions of their industry, business function, or geographic market.
Read The Full Article
The Strategy Palette
The strategy palette proposes five distinct approaches to strategy, helping leaders to match their approach to their business environment and execute effectively, to combine different approaches, and to animate the strategic collage of approaches.
Explore Strategies
Do you know your approach?
Take a Survey
Acknowledgments and References
Acknowledgments and References
The Strategy Palette builds on the contributions of several authors in the fields of contingent strategy (choosing strategy according to a particular set of circumstances) and meta-strategy (strategies for choosing a strategy). The following references are especially recommended for those who want to deepen their understanding, and trace the evolution, of those ideas.
Henderson, Bruce. "The Product Portfolio," BCG Perspectives, 1970.
Lochridge, Richard. "Strategy in the 1980s," BCG Perspectives, 1981.
Nadler, David A., and Michael L. Tushman. "Beyond the Charismatic Leader: Leadership and Organizational Change," California Management Review, Winter 1990.
Nadler, David A., and Michael L. Tushman. "Types of Organizational Change: From Incremental Improvement to Discontinuous Transformation," in Discontinuous Change: Leading Organizational Transformation, edited by David A. Nadler et al., 15–34. Jossey-Bass, 1995.
Abell, Derek F. "Competing Today While Preparing for Tomorrow," MIT Sloan Management Review 40, no. 3 (1999): 73.
Wiltbank, Robert, Nicholas Dew, Stuart Read, and Saras D. Sarasvathy. "What to Do Next? The Case for Non‐Predictive Strategy," Strategic Management Journal 27, no. 10 (2006): 981-998.
Want a Sneak Peek?
The first chapter of Your Strategy Needs a Strategy explains why strategy has never been more important and why picking the right approach to strategy for a given business environment is critical.
Download Now
Get the Book
From BCG global strategy experts Martin Reeves, Knut Haanæs, and Janmejaya Sinha (and based on the best-selling article in Harvard Business Review), the new book Your Strategy Needs a Strategy offers a practical guide to help you match your approach to strategy to your environment and execute your strategy effectively. It will help you to combine different approaches when your company is operating in multiple environments and to lead your organization to make better strategic choices. The authors present five strategic archetypes—classical, adaptive, visionary, shaping, and renewal—and explain the conditions under which each is appropriate, when and how to execute each one, and how to avoid common strategy traps. Interviews with CEOs from various industries and various parts of the world richly illustrate the ideas.
Buy on amazon
Buy on Barnes and Noble
Buy the Audiobook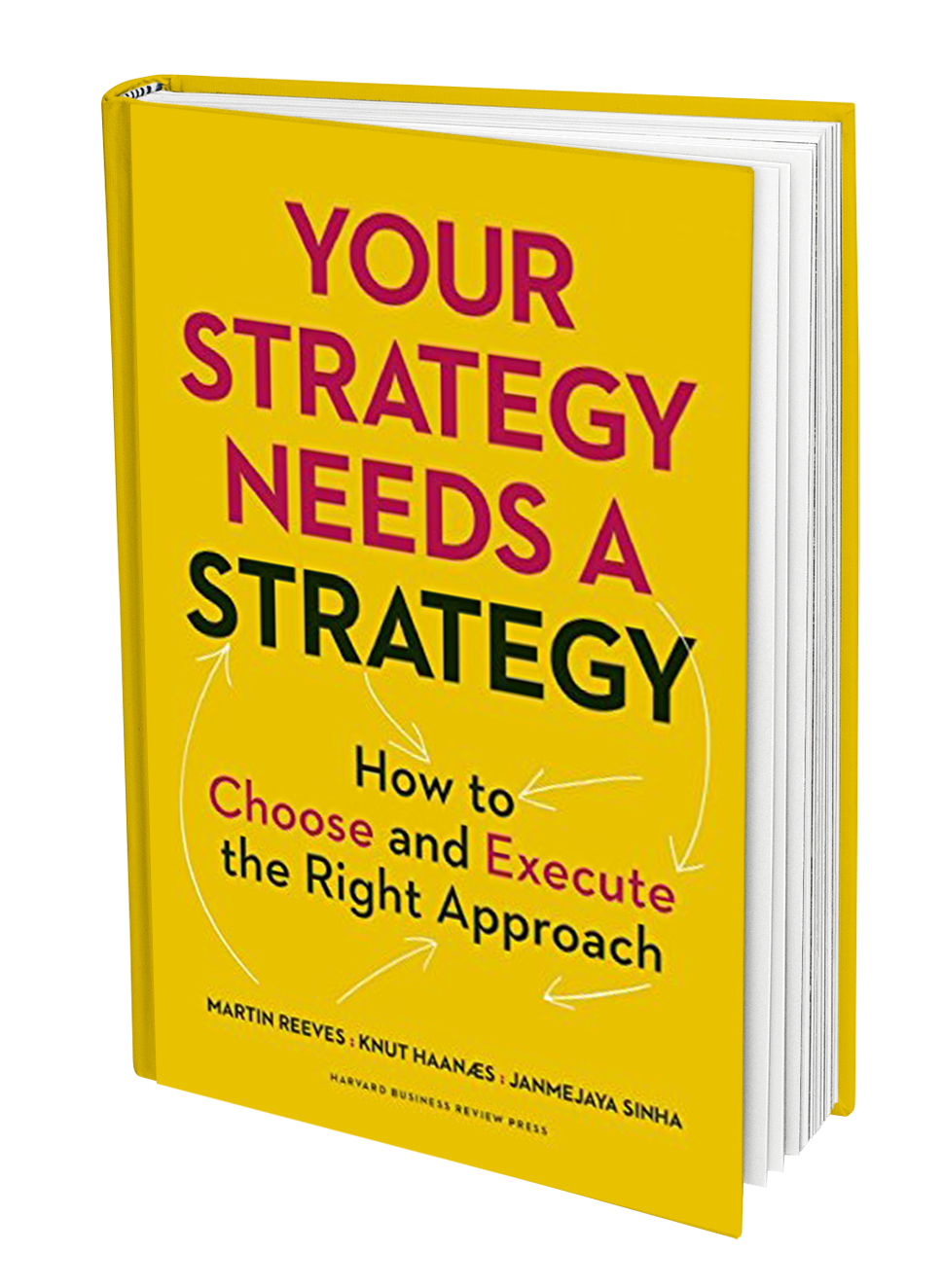 Meet the Authors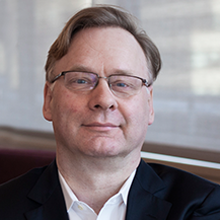 Martin Reeves
Martin is a senior partner and managing director at BCG in New York. He has been with the firm for more than 25 years and is the director of the BCG Strategy Institute. Martin researches, develops, and applies new ideas for strategy and has published widely on the topic.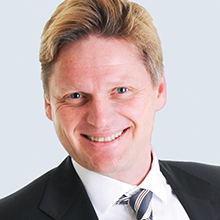 knut Haanæs
Knut is a senior partner and managing director at BCG in Geneva. He has been with BCG for almost ten years and is the global leader of BCG's Strategy practice. Knut has published more than 20 articles on strategy and sustainability in Harvard Business Review, MIT Sloan Management Review, and other respected journals.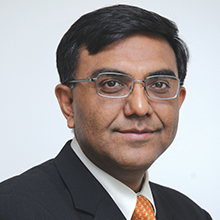 janmejaya sinha
Janmejaya is a senior partner and managing director at BCG in Mumbai. He has been with BCG for 17 years and serves as the chairman of BCG Asia-Pacific. Janmejaya is also a member of BCG's executive committee, writes regularly for the Indian press, and speaks frequently in different industry forums.
Follow the Conversation
Follow author Martin Reeves as he explores each distinct approach to strategy and gives practical tips on how business leaders can best leverage the strategy palette.
TWEET #StrategyNeedsStrategy
Tweet to @MartinKReeves
Download our app and see the strategy palette come to life
The Your Strategy Needs a Strategy iPad app revolves around the strategy palette's five different approaches to strategy. Building on the book, the app simulates the five business environments through the example of selling lemonade in New York City's five boroughs. It's a competition, and your opponent, BCG founder Bruce Henderson, knows what it takes to win in each environment. Download the app to find if you have the strategy it takes to beat him.
DOWNLOAD ON THE APP STORE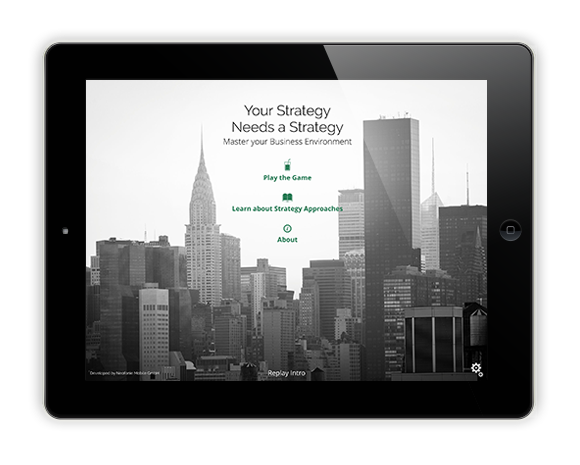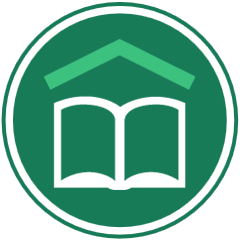 Resources for Educators
Professors and faculty have used Your Strategy Needs a Strategy to teach their executive and MBA students the science and art of strategy. The book is built on recent case studies, with quotes from C-level executives that make the content tangible. The teaching notes contain suggested modules, readings, and study questions for use in classroom settings.
Download
Watch a Webinar
Learn More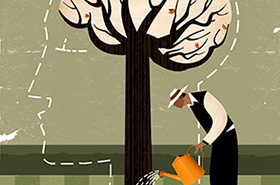 Biology and Strategy: Natural Strategy
Flora and fauna are, in some respects, the first home of strategy. Nature displays an enormous range of strategies that have been selected over time for fitness under different circumstances, long before humans walked the earth, let alone articulated the concept of strategy or competitive advantage. Biology illustrates the need for different strategic approaches under varying circumstances and provides a rich source of inspiration for understanding the range of possible approaches.
Consider the variety of strategies employed by plant species in a forest: some exploit a narrow or temporary niche, others enter into symbiotic or parasitic relationships with other species, and yet others dominate once the ecosystem of the forest has reached a steady state.
Nature's repository of examples and analogies can help broaden our understanding of strategizing in diverse environments beyond the classical planning-oriented perspective. We drew inspiration for the strategy palette by considering this variety of natural strategies, and we explore biological analogies for each cell in the palette.
The Biology of Corporate Survival
by Martin Reeves, Simon Levin, and Daichi Ueda
Corporate mortality is on the rise, driven by the dynamism and complexity of the business environment. This article, first published in Harvard Business Review, describes six principles that confer robustness in complex systems, such as tropical forests, stock markets, and even companies. Understanding these principles can mean the difference between survival and extinction.
Read More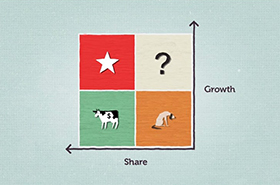 Four Principles for Better Business-Building
Sir Lawrence Freedman on the Evolution of Strategy
Loading the player...
Algorithms Can Make Your Organization Self-Tuning
by Martin Reeves
This blog was originally published at www.hbr.org. It is reposted with permission of Harvard Business Publishing.
"Never let an MBA near a marketplace that can run itself."
So said Ming Zeng, CSO of Alibaba, when I was interviewing him for my upcoming book. His words struck me as deeply provocative. As we dug into what he meant, we realized that we had both been thinking independently about what we came to call the "self-tuning enterprise."
What Ming meant was, in essence, don't try to manage what is better left to market mechanisms. As a young enterprise in a fast-changing environment, Alibaba had been trying not only to institutionalize change but also to bring the marketplace into the organization. Adapting to change through managed experimentation had already become a popular idea and a reality for many 'net-native companies. But Alibaba was taking it a step further by trying to continuously update not only its product offering but also the elements of the business that we might ordinarily assume are fixed: the vision, business model, organization, and information systems.
Read More
Choosing the Right Approach to Strategy
An Interview with Martin Reeves
In a live chat on LinkedIn on June 3, 2015, Martin Reeves—a BCG senior partner, the director of the Bruce Henderson Institute (BHI), and coauthor of Your Strategy Needs a Strategy—discussed how to select the right approach to strategy and answered questions about the book, the past and future of strategy, and the BHI.
Read the Interview
An Atlas of Strategy Traps
By Martin Reeves, Georg Wittenburg, Knut Haanæs, Thijs Venema
One of the most fundamental challenges any company faces is to manage the trade-off between exploration and exploitation. In attempting to strike that balance, companies must watch for ten strategy traps in which commonsense notions may mislead and even prove fatal under the wrong circumstances. This atlas offers a guide to the strategy traps, highlighting both "sirens" (warning signs) and "lighthouses" (best practices).
View The Interactive
Biology and Strategy: Natural Strategy
The Biology of Corporate Survival
Four Principles for Better Business-Building
Sir Lawrence Freedman on the Evolution of Strategy
Algorithms Can Make Your Organization Self-Tuning
Choosing the Right Approach to Strategy: An Interview with Martin Reeves
An Atlas of Strategy Traps
Classical Strategy
What
Classical strategy is based on achieving sustainable competitive advantage by positioning a firm optimally in an attractive market. Since the basis of competitive advantage in these environments is known and nonmalleable, advantage can be based on superior scale, differentiation (or, equivalently, scale within a narrower market segment), or superior capabilities.
When
Firms should deploy a classical approach in relatively stable and predictable markets with established, fixed bases of competition. In these nonmalleable markets, there is limited imminent risk of disruption, and industry conditions can be considered as given. Among the environmental signs that a classical approach can thrive are well-established industries with high returns to scale; stable, homogeneous business models; and modest growth rates.
How
Classical strategizing is a three-part process that consists of analysis, construction of a plan, and rigorous execution. The analysis is focused on the attractiveness of a market, the basis of competition, and a firm's competitiveness. The resulting plan forecasts those factors, articulates the targeted position, and maps the steps to achieve it. Classical firms implement their plan exactly.
More on classical strategy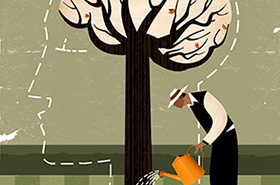 Biology and Strategy: The Rhinoceros
Companies using a classical strategy analyze, select, and plan the exploitation of a preferred strategic option. This mechanism is not restricted to the business world, however. White rhinoceroses exhibit the same characteristics with their foraging behavior.
White rhinos have evolved to prefer eating a significantly restricted selection of plant species, focusing on as few as 20. As a result, rhinos must secure territory rich in the specific mixture of plants that they prefer. Mirroring the classical analysis phase, a rhino bull first invests in finding a good feeding ground. Once the territory has been identified, it scent marks: the bull drops his dung in up to 30 well-defined piles, essentially staking out a position to exploit. The bull then patrols his turf and signals his reach by wiping his horns on the ground or bushes to repel potential competitors while he executes his strategy—that is, enjoys his food.
The Product Portfolio
By Bruce Henderson
More than 40 years after Bruce Henderson proposed BCG's growth share matrix, the concept is very much alive. Companies continue to need a method to manage their portfolio of products, R&D investments, and business units in a disciplined and systematic way. Harvard Business Review named it one of the frameworks that changed the world. The matrix is central in business school teaching on strategy.
Read Full Article
The Experience Curve
By Bruce Henderson
The experience curve is one of BCG's signature concepts and arguably one of its best known. The theory holds that a company's unit production costs would fall by a predictable amount—typically 20 to 30 percent in real terms—for each doubling of "experience," or accumulated production volume. The implications of this relationship for business, BCG's founder, Bruce Henderson, once argued, were significant. In particular, it suggests that market share leadership could confer a decisive competitive edge, because a company with dominant share could more rapidly accumulate valuable experience and thus achieve a self-perpetuating cost advantage over its rivals.
Read Full Article
The Rule of Three and Four
By Bruce Henderson
In this short piece, published in 1976, Bruce Henderson put forth an intriguing hypothesis about the evolution of industry structure and leadership. He posited that a "stable, competitive" industry will never have more than three significant competitors. Moreover, that industry structure will find equilibrium when the market shares of the three companies reach a ratio of approximately 4:2:1.
Decades after its conception, Henderson's rule still holds valuable lessons regarding industry structure and leadership for companies in a wide range of industries—and in a business environment that, in many respects, has changed profoundly.
Read Full Article
Competing on Capabilities: The New Rules for Corporate Strategy
By George Stalk, Philip Evans, and Lawrence E. Shulman
Companies that compete effectively on time—speeding new products to market, manufacturing just in time, or responding promptly to customer complaints—tend to be good at other things as well: for instance, the consistency of their product quality, the acuity of their insight into evolving customer needs, the ability to exploit emerging markets, enter new businesses, or generate new ideas and incorporate them in innovations. But all these qualities are mere reflections of a more fundamental characteristic: a new conception of corporate strategy that we call capabilities-based competition.
Read Full Article
Strategy in the 1980s
By Richard Lochridge
The economic environment and competitive dynamics of each era produce dramatic change in the requirements for strategic success. This is true despite the presence of fundamental strategy principles and laws of economics.
In the 1950s, dramatic growth and the postwar requirements for reindustrialization made a company's success depend on its ability to meet demand and to respond to changing market requirements. In the 1960s, increased competition and the internationalization of many industries made cost efficiency and market share critical determinants of success. In the 1970s, high inflation—coupled with low growth, increased competition in traditional fields, added regulation, and dramatic growth in international trade—again changed the rules of the game. Strategies in pursuit of market share and low cost position alone met unexpected difficulty as segment specialists arose and multiple competitors reached economies of scale. The most successful companies achieved their success by anticipating market evolution and creating unique and defensible advantage over their competitors in the new environment.
Read Full Article
Strategic and Natural Competition
By Bruce Henderson
Strategic competition leads to time compression. Competitive shifts as a result of strategy can take place in a few short years. The same evolution by natural competition might require generations.
Strategic competition is a relatively new phenomenon in business. It may well have the same impact upon business productivity that the industrial revolution had upon individual productivity.
Read Full Article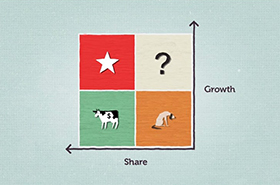 Four Principles for Better Business-Building
Biology and Strategy: The Rhinoceros
The Rule of Three and Four
Competing on Capabilities: The New Rules for Corporate Strategy
Strategic and Natural Competition
Four Principles for Better Business-Building
Adaptive Strategy
What
Unlike the classical approach of sustainable competitive advantage, an adaptive approach to strategy rests on the idea of serial temporary advantage. In unpredictable and nonmalleable environments, the emphasis is on continuous experimentation and real-time adjustment rather than on long-term analysis and planning. Since advantage is temporary, the focus is on means, not ends.
When
An adaptive approach works when the business environment is hard to predict and to shape, and when advantage may be short-lived. Ongoing, substantial changes in technologies, customer needs, competitive offerings, or industry structure may all signal the need for an adaptive approach. Business environments increasingly require this mind-set: today, roughly two-thirds of all industry sectors experience high volatility in demand, competitive rankings, and earnings, making long-term plans obsolete more quickly.
How
Strategizing in the adaptive context requires a process of watching and responding to changes in the environment by capturing change signals and managing a portfolio of experiments. Adaptive firms continuously vary the way they do business by trying many novel approaches and then scaling up and exploiting the most promising before repeating the cycle. Successful adaptive firms outperform rivals by iterating more rapidly and effectively than their competitors.
Download our app and see the Strategy Palette come to life
DOWNLOAD ON THE APP STORE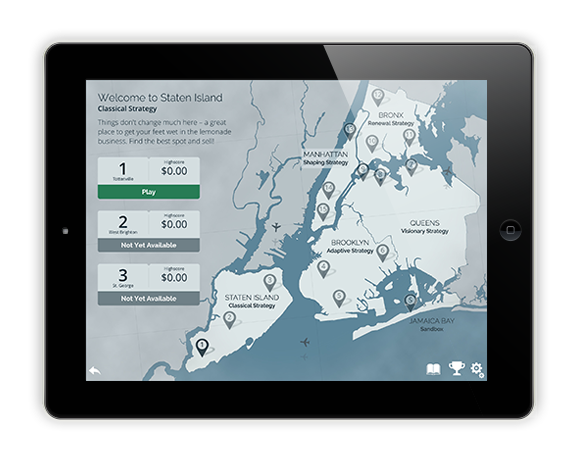 More on Adaptive Strategy
Biology and Strategy: The Killer Whale
The Adaptive Advantage E-Book
Adaptability: The New Competitive Advantage
The Landscape of Turbulence
The Interactive Rankings of Adaptive Companies
Visionary Strategy
What
Rare but incredibly effective, a visionary approach empowers a firm to create or re-create an industry with some degree of predictability by seeing an opportunity and pursuing it single-mindedly. Being first confers the advantage of superior size that comes with being ahead of rivals and allows a firm to set industry standards, influence customer preferences, develop a superior cost position, and determine the direction for an entire market. Even though visionary approaches are most frequently associated with entrepreneurial start-ups, large firms increasingly need to familiarize themselves with the approach as well.
When
Deploy a visionary strategy when there is an opportunity to create or re-create an industry—when a firm sees the outcome as predictable and the environment as malleable, even if others don't share that vision. Visionary circumstances can arise when a firm spots an emerging megatrend before someone else sees or acts on it, when technological change opens up the possibility to reshape an industry, or when unaddressed customer dissatisfaction with the dominant offering creates the possibility of a new market.
How
Timing is critical: successful visionary firms capitalize on gaps—among the emergence of an opportunity, the recognition and acceptance of an idea, and the reaction by established players—by envisaging, building, and persisting. First, envisage an opportunity by tapping into a megatrend early, applying a new technology, or addressing customer dissatisfaction or a latent need. Second, be the first to build a company and a product that realize this vision. Finally, persist in pursuing a fixed goal while being flexible about the means to overcome unforeseen obstacles.
More on Visionary Strategy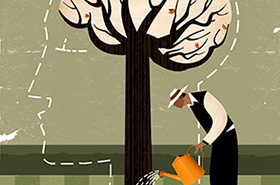 Biology and Strategy: The Beaver
Beavers vividly exemplify the behavior of a visionary approach to strategy: they envisage a future environment and then invest and persist in building it, creating advantage for themselves.
Have you ever looked at a beaver's dam in the middle of a river and thought: where on earth did that come from? Like visionary companies, beavers seem to have a plan before they place the first stick, and they certainly persist in shaping their environment, making large, singular bets in the "white space" of a pond or river and reaping large rewards. The dams keep the beaver's pond accessible even if the surface freezes over—a necessary advantage because beavers don't hibernate. Dams also flood the surrounding areas, giving their builders easy and safe access to food while keeping competitors and predators at a distance. Finally, the ponds serve as a means by which beavers signal danger to others by tapping their large, flat tails on the water.
Business Model Innovation: When the Game Gets Tough, Change the Game
by Zhenya Lindgardt, Martin Reeves, George Stalk, and Mike Deimler
By the late 1990s, Apple's initial pathway to growth was running out of steam. The company's proprietary approach to designing both hardware and software limited it to being a niche player and hampered its ability to compete on price. In 2001, Apple began introducing a series of successful new products and services—the iPod, the iTunes online music service, and the iPhone—that propelled the company to the top of its industry. But the shift wasn't only a matter of product innovation. Apple's success resulted from its ability to define a workable business model for downloading music—something that had eluded the music industry for years.
This combination of product innovation and business model innovation (BMI) put Apple at the center of a market approximately 30 times larger than its original market. It also helped expand the company's share of the traditional computer market, as new customers became so attached to their iPods that they took another look at Apple's computers.
The greater frequency of disruption and dislocation in many industries is shortening business-model life cycles. New global competitors are emerging. Assets and activities are migrating to low-cost countries. Systemic risk is growing as global business becomes increasingly interconnected. Social and ecological constraints on corporate action are emerging. All these factors require businesses to bolster and accelerate innovation. The discipline of BMI offers a fresh way to think about renewing competitive advantage and reigniting growth in this challenging environment.
Read Full Article
Lessons from Mavericks: Staying Big by Acting Small
by Martin Reeves, George Stalk, and Jussi Lehtinen
In an era in which scale-based leadership is both less durable and less valuable than it once was, many large corporations find themselves looking over their shoulders for the next disruption—the iPhone equivalent that could reshape their industry. In many cases, these disruptions come from mavericks—small outlier companies that think and act differently from incumbents.
Read Full Article
Biology and Strategy: The Beaver
Business Model Innovation: When the Game Gets Tough, Change the Game
Lessons from Mavericks: Staying Big by Acting Small
Shaping Strategy
What
Shaping firms mold or reshape an industry by influencing the development of a market in its favor through coordination with other players. A shaping approach both permits and requires a firm to collaborate with others in a diverse ecosystem that distributes risk, supplies complementary capabilities and resources, and builds the market quickly through strength in numbers. A shaping firm operates with a high degree of unpredictability because it faces an early stage of industry evolution and because of the participation of multiple stakeholders that it must influence but cannot control.
When
Deploy a shaping strategy when there is an opportunity to write or rewrite the rules of an industry at a nascent stage of its development. Highly fragmented, young, dynamic industries; freshly disrupted industries; and emerging markets are all ripe for shaping. The opportunities are intrinsically unpredictable regarding size, growth rates, and profitability, and are malleable because of low barriers to entry and the unfamiliarity of regulators with new products. Timing and positioning are key. Shaping strategists must seize an inflection point in the early development of a market or in the disruption of an existing one and must also have enough influence to attract other powerful stakeholders to its ecosystem.
How
Shaping firms engage other stakeholders to create a shared vision at the right point in time, to build a platform through which they influence and orchestrate collaboration, and, finally, to evolve the platform and ecosystem by scaling it and keeping it flexible. Therefore, the way to win is through codevelopment of the market and industry by multiple players. As with the adaptive approach, the shaping strategy eventually emerges from continuous iteration of three elements: repeated engagement, orchestration, and evolution of the ecosystem.
More on Shaping Strategy
Biology and Strategy: Legumes
Blown to Bits: How the New Economics of Information Transforms Strategy
Algorithms Can Make Your Organization Self-Tuning
Renewal Strategy
What
A renewal approach to strategy refreshes the vitality and competitiveness of a firm when it is operating in a harsh environment. When circumstances are so difficult that the current way of doing business cannot be sustained, changing course to preserve and free up resources—and then later to redirect toward growth—is the only way to not merely survive but to eventually thrive again. Hence, the renewal approach is characterized by two distinct phases: survival and pivot to growth.
When
Harsh conditions can pose a threat to the survival of a firm. These conditions can arise from a protracted mismatch between a firm's approach to strategy and its environment or by an external or internal shock. Though a firm may not notice the distress signals immediately, protracted competitive underperformance in terms of margins or sales growth, sharp drops in free-cash flows, and reductions in available capital are all indicators that the long-term survival of the firm may be at risk.
How
A company must first notice and react to the deteriorating environment as early as possible. Then, the firm needs to economize to decisively address its immediate impediments to financial viability or even its very survival. To do so, the company must focus the business, cut costs, and preserve capital while also freeing up resources to fund the next part of the renewal journey. Finally, the firm needs to reset its strategic compass and pivot to one of the four other approaches to strategy.
More on Renewal Strategy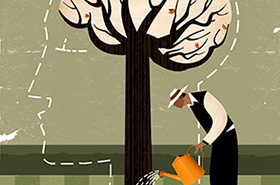 Biology and Strategy: The Hermit Crab
Survival is nature's second nature. All organisms strive to survive, but the hermit crab, perhaps best known for occupying second-hand shells, has developed particularly impressive survival mechanisms.
If injured during a predator attack, for example, it may react by shedding the injured limb and retreating into its shell, where it plays dead. Like a firm preserving capital, the hermit limits its losses with this move. Then the crab invests in transformation: it will molt, shedding its exoskeleton, which often results in regeneration of the lost limb. The hermit crab thus mirrors the two-stage transformational journey of many companies employing a renewal approach to strategy.
Why Transformation Needs a Second Chapter: Lean, but Not Yet Mean
by Martin Reeves, Kaelin Goulet, Gideon Walter, and Michael Shanahan
It's a well-known mantra in business: "You can't cut your way to greatness." Nonetheless, painful cost cutting and other defensive measures are a familiar strategy for staying afloat. They are quick and obvious and deliver tangible results, but they are not in themselves a recipe for success. What does a CEO driving a turnaround do after these "easy" measures have been exhausted?
Read Full Article
Turning Around the Successful Company
by Martin Reeves, Knut Haanæs, and Kaelin Goulet
Today's business environment is characterized by rapid, extensive change and unpredictability. The combined effects of digitization, connectivity, globalization, demographic shifts, and social feedback are shaking the foundations of almost all businesses, making sustained growth more valuable and elusive than ever before. In addition, we see that companies—at a time when adaptiveness is so crucial—are often hampered by internal complexity that makes change difficult.
To compound matters, the diversity of the business environments—in terms of growth, rate of change, and harshness—that global companies face is expanding in a multispeed world. So it is not surprising that many companies find their strategies and business models increasingly out of step with their environments.
Many companies get caught in a "boiling-frog trap," where they fail to recognize the problem and delay efforts to remedy it, thus necessitating a painful and risky step-change transformation. Our analysis suggests that, prior to embarking on such change efforts, fewer than a quarter of companies have outperformed the market and nearly half are systemic underperformers.
There are understandable reasons why companies fail to preemptively transform themselves in the face of change. But the fact that it is difficult and uncommon for successful companies to turn themselves around preemptively is no argument against its necessity and possibility. Some companies do, in fact, manage to do so, maintaining performance over a long period of time in the face of external shifts or disruptions and without the need for risky, quantum-leap transformation initiatives.
Read Full Article
Biology and Strategy: The Hermit Crab
Why Transformation Needs a Second Chapter: Lean, but Not Yet Mean
Turning Around the Successful Company
Ambidexterity Strategy
What
Ambidexterity is the ability to apply multiple approaches to strategy either concurrently or successively, since many firms operate in more than one strategic environment at once. Ambidexterity is not another color on the strategy palette; it is a technique for using the five approaches to strategy in combination with one another. The four approaches to ambidexterity—separation, switching, self-organization, and external ecosystems—depend on the degree of diversity and dynamism of the environment.
When
Most large businesses operate in multiple environments that change quickly over time—spanning many increasingly diverse geographies and product categories—and that are supported by a wide range of enabling functions. This diversity requires firms to be ambidextrous, because no single approach to strategy is applicable to a large firm in its entirety and over time.
How
The right approach to ambidexterity depends on how many different environments the firm faces (diversity) and how often those environments change (dynamism). A separation approach means that different approaches to strategy are managed top-down and are run independently from one another in different divisions or geographies. Firms applying a switching approach manage a common pool of resources that switch among the five approaches to strategy. Self-organization means that each unit chooses the best approach to strategy. In an ecosystem approach, firms source different approaches to strategy externally through players that specialize in the needed approach.
More on Ambidexterity
Biology and Strategy: The Giraffe
Ambidexterity: The Art of Thriving in Complex Environments
The Evolvable Enterprise: Lessons from the New Technology Giants
An Atlas of Strategy Traps
Eight Roles of Leadership
Successful firms meet the challenge of selecting, combining, and effectively implementing the appropriate combination of strategic approaches—what we refer to as the strategy collage—and adjusting it dynamically as circumstances change. This calls for leaders to take critical overarching roles in animating the collage. We identified eight key leadership roles in today's complex and dynamic environment.
Diagnostician
Continuously takes an external perspective to diagnose the degree of predictability, malleability, and harshness of each business environment, and matches this with the required strategic approach for each part of the firm.
Segmenter
Structures the firm to match the strategic approach to the environment at the right level of granularity, balancing the trade-off between precision and complexity.
Disruptor
Reviews the diagnosis and segmentation on an ongoing basis, in line with shifts in the environment, to protect the organization from becoming rigid and to modulate or change approaches when necessary.
Team Coach
Selects the right people for the job of managing each cell in the collage in line with their capabilities and helps to develop their understanding of the strategy palette, both intellectually and experientially.
Salesperson
Advocates and communicates the strategic choices as a whole, in a clear and coherent narrative, to investors and employees.
Inquisitor
Sets and retunes the correct context for each particular strategic approach by asking probing questions—not dictating answers—to help stimulate the critical flow of thought that is appropriate for, and characteristic of, each approach.
Antenna
Looks outward continuously and selectively amplifies important signals to ensure that each unit stays in tune with the changing external environment.
Accelerator
Puts weight behind select critical initiatives to speed up or bolster their implementation, especially when the required approach has changed, is unfamiliar, or is likely to be resisted.
More on Leadership
Adaptive Leadership
by Roselinde Torres, Martin Reeves, and Claire Love
We commonly think of leaders as strong personalities who imprint their will on compliant organizations. Increasingly, however, business executives are finding something lacking in this view of the leader as hero. As the former CEO of IBM, Sam Palmisano, wrote in "The Globally Integrated Enterprise," an essay in Foreign Affairs, "Hierarchical, command-and-control approaches simply do not work anymore. They impede information flows inside companies, hampering the fluid and collaborative nature of work today."
A business environment that promises to remain turbulent and unpredictable for the foreseeable future calls for new approaches to strategy, organization, and, consequently, leadership. How can leaders chart a course amid uncertainty and constant change? They must create the conditions that enable dynamic networks of actors to achieve common goals by managing the context, not the instruction set. Adaptive leaders navigate the environment by embracing uncertainty; they also lead with empathy, learn through experimentation, and seek winning solutions for all stakeholders.
Read Full Article
Leadership in a Time of Uncertainty
by Bolko von Oetinger
Carl von Clausewitz, the nineteenth-century Prussian general, lived through the unprecedented social and political upheaval inaugurated by the French Revolution and spread throughout Europe by the Napoleonic Wars. His experience in those conflicts led him to develop a view of war as the archetypal "realm of uncertainty." Deeply influenced by the example of Napoleon, Clausewitz believed that in times of extreme uncertainty, great leaders emerge.
In his book, On War, Clausewitz describes three basic challenges of leadership in a time of uncertainty: developing the intellectual imagination to embrace polarities, taking decisive action with courage, and engaging with the details of execution.
Read Full Article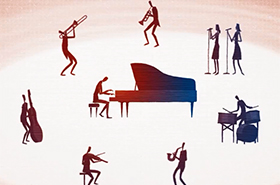 Jazz vs. Symphony—A TED Animation
Jazz vs. Symphony
by John Clarkeson
Is there a leadership crisis? Are we really lacking executives to lead our organizations? Or are the specifications for the job changing: should we reexamine what kinds of leaders our organizations need? The critical function in today's organization is the creative function.
Read Full Article
An Atlas of Strategy Traps
By Martin Reeves, Georg Wittenburg, Knut Haanæs, Thijs Venema
One of the most fundamental challenges any company faces is to manage the trade-off between exploration and exploitation. In attempting to strike that balance, companies must watch for ten strategy traps in which commonsense notions may mislead and even prove fatal under the wrong circumstances. This atlas offers a guide to the strategy traps, highlighting both "sirens" (warning signs) and "lighthouses" (best practices).
View The Interactive
Leadership in a Time of Uncertainty
Jazz vs. Symphony—A TED Animation
An Atlas of Strategy Traps